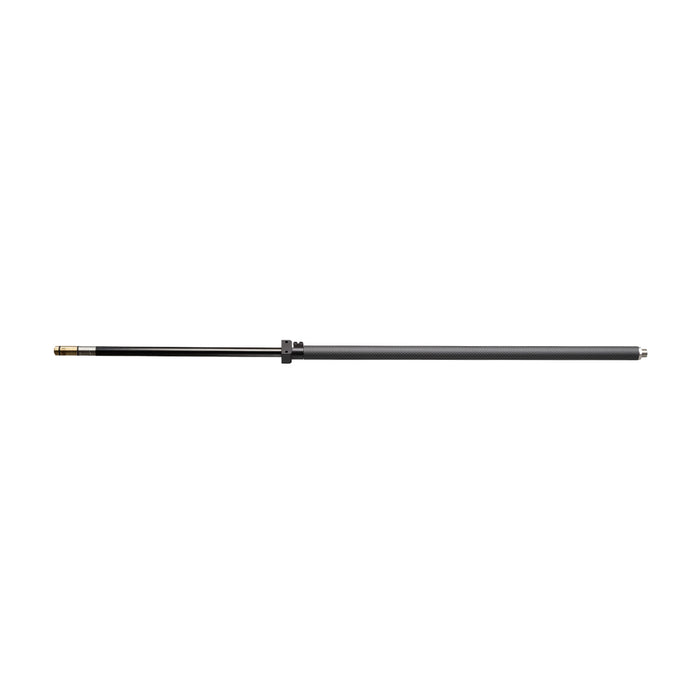 FX Impact STX Slug Barrel Tensioner Kit
Original price
$349.99
-
Original price
$399.99
FX Impact Slug STX Barrel Tensioner Kit
To push the boundaries of what small-bore slugs can do, FX Airguns created the STX Barrel Tensioner System for the FX Impact. This barrel system will allow the FX Impact to shoot heavier slugs at the speeds needed to create a higher BC, allowing the Impact to shoot at further distances.
Note: Available in both 700 and 800mm barrel length.
Increase the speeds without losing Accuracy
From a barrel harmonics perspective, the tensioner system reduces the amplitude of barrel movement, which results in better accuracy and more consistency. Secondarily the rigidness of the barrel becomes more temperature stable and will further hold zero regardless of conditions or accidental knocks to the barrel.
Do I need an FX Barrel Tension System for Pellets?
Short answer, no. If you are just shooting pellets even at higher speeds you will not see great results as the skirted design can only fly so fast until it becomes unstable. The Tension Barrel kit is only intended for slugs shooting. But if you want that stiff barrel and less worry about your zero shifting then get the FX Barrel Tensioner System to drastically increase the rigidity of your barrel.