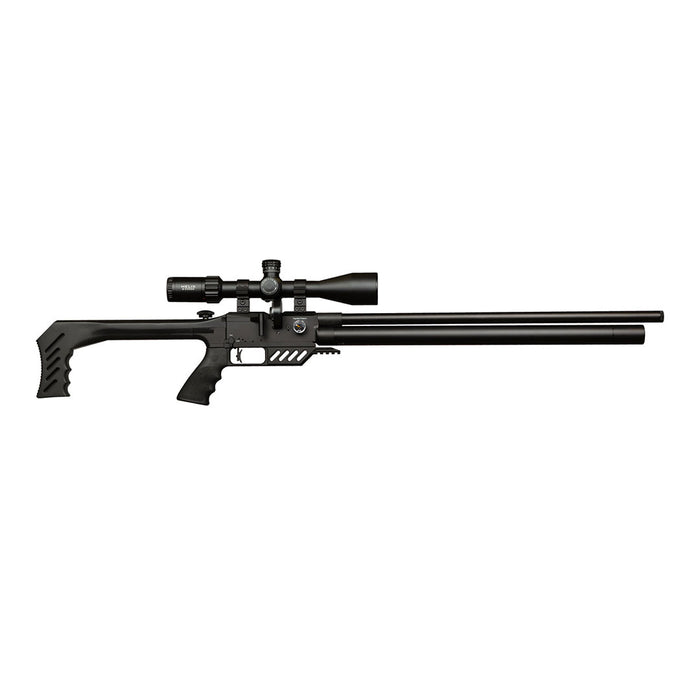 FX Dreamline Lite
Original price
$1,099.99
-
Original price
$1,479.99
FX Airguns Dreamline Lite PCP Airgun is your Gateway to Airgun Excellence
FX Dreamline Lite is a masterpiece of precision engineering and innovation. This remarkable air rifle, crafted by FX Airguns, is designed to deliver an unrivaled shooting experience, whether you're a seasoned enthusiast or a newcomer to the world of airguns.
Unparalleled Versatility: The FX Dreamline Lite boasts unparalleled versatility, allowing you to customize your shooting experience to match your unique preferences. With a modular design, it's incredibly easy to change calibers, barrels, and even stock configurations. This adaptability ensures that the Dreamline Lite can evolve with you as your shooting needs and skills progress.
Exceptional Accuracy: Precision is the hallmark of the FX Dreamline Lite. Its world-renowned Smooth Twist X (STX) barrel system is at the heart of its pinpoint accuracy. The Dreamline Lite delivers tight groupings and consistent shot-to-shot performance, making it a favorite among competitive shooters and hunters alike. Whether you're aiming for bullseyes on the target range or seeking the perfect shot in the field, this air rifle won't disappoint.
Lightweight and Ergonomic Design: Weighing in at just 5.5 pounds (2.5 kg) without a scope, the Dreamline Lite is a lightweight marvel designed for comfort and ease of use. Its ergonomic stock ensures a natural shooting position, reducing fatigue during extended shooting sessions. The adjustable buttstock and cheekpiece further enhance the rifle's comfort and allow you to find the perfect fit.
Smooth and Consistent Performance: Equipped with FX's proprietary Smooth Twist X barrel system and a regulated action, the Dreamline Lite offers consistent velocities and minimal shot-to-shot deviation. This results in incredible accuracy, making it a top choice for precision shooters and hunters who demand reliability and performance.
User-Friendly Features: The FX Dreamline Lite comes with a host of user-friendly features that enhance your shooting experience. The large capacity rotary magazine ensures quick and easy reloading, while the side lever action provides smooth and efficient cocking. Additionally, the rifle's adjustable match-grade trigger allows you to fine-tune the trigger pull to your liking.
Quiet and Air Efficient: With its fully shrouded barrel and integrated sound moderator, the Dreamline Lite operates with a remarkably low noise level. This feature not only keeps your shooting sessions discreet but also makes it ideal for backyard plinking and pest control. Plus, its efficient air usage maximizes the number of shots you can take on a single fill.
Take Your Shooting to the Next Level: Whether you're a competitive shooter looking to gain an edge or a hunter seeking the perfect shot, the FX Dreamline Lite is your trusted companion. Its exceptional accuracy, versatility, and ergonomic design set it apart as a truly exceptional air rifle.
Join the FX Airguns Legacy: The FX Dreamline Lite represents the culmination of FX Airguns' decades-long commitment to innovation and excellence. Crafted with precision and built to last, it's a symbol of the company's dedication to pushing the boundaries of airgun technology.
Compact Edition: 
Available in caliber 4,5 (.177) – 5,5 (.22) (400mm barrel) and 6,35 (.25) (500mm barrel).