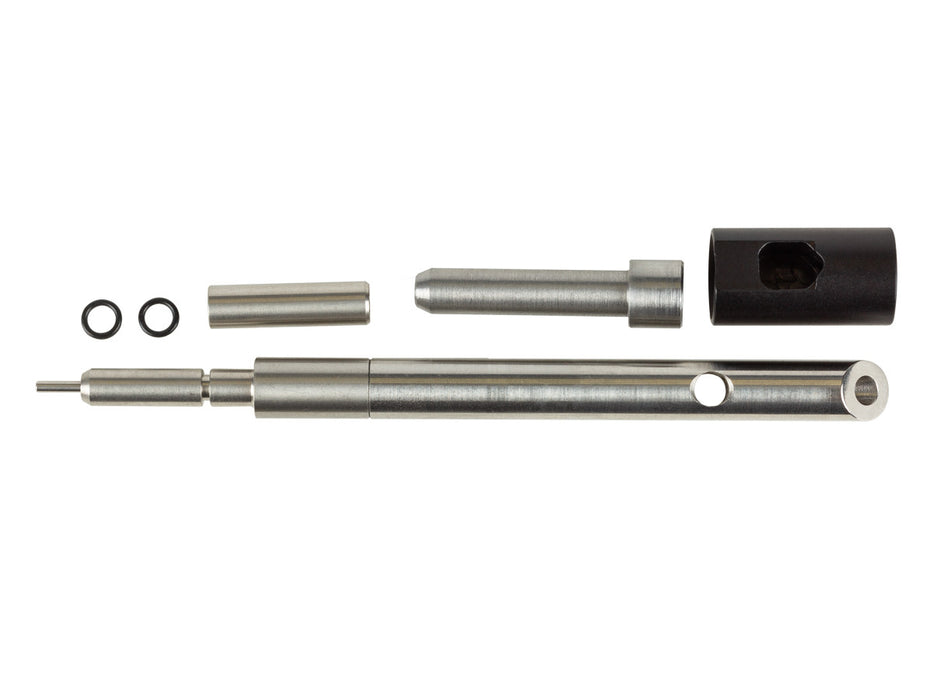 FX Crown Slug Power Kit
Original price
$49.99
-
Original price
$49.99
FX Crown Slug Power Kit
Experience unmatched precision and power with the FX Airguns Crown Slug Power Kit. This kit is designed to unleash the full potential of your FX Crown air rifle, delivering superior accuracy and impact at long distances.
Crafted with precision and care, the kit includes a high-performance barrel liner designed specifically for slugs, providing a tighter fit and increased accuracy. The Slug Power Kit also features an upgraded regulator and hammer spring, delivering consistent power and velocity with every shot.
With this kit, you can achieve remarkable accuracy at ranges previously unattainable with traditional pellets. The improved design and construction also ensure reduced recoil and a smoother shooting experience.
Whether you're an avid hunter or a competitive shooter, the FX Airguns Crown Slug Power Kit is a must-have accessory for your air rifle. It's easy to install and guarantees enhanced performance, making it the perfect addition to take your air rifle game to the next level.
Adjustable Pin Probe .22 and .25 cal
Heavy Hammer
Spring Guide
Complete kit for FX Crown for slug use. Fully adjustable pin probe and all parts for installation.