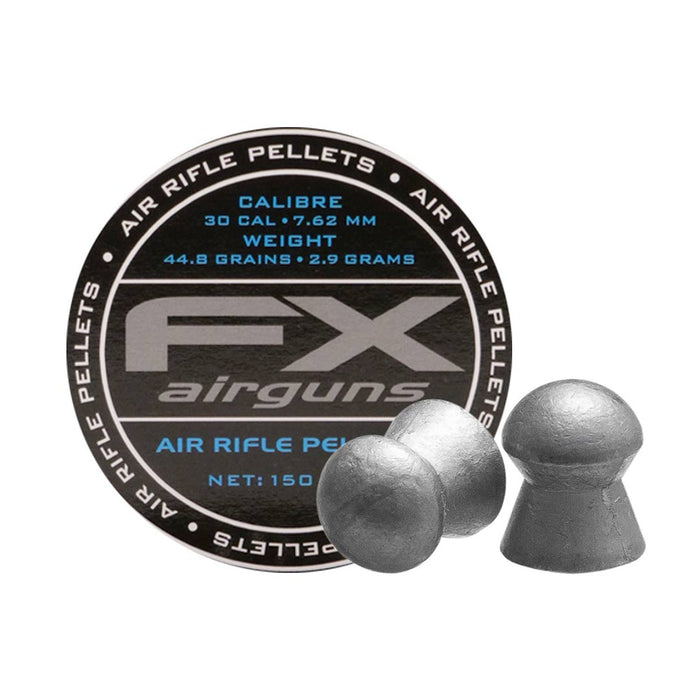 FX Pellets .30 cal - 44.75 Grain - 150 Count
Original price
$17.99
-
Original price
$17.99
FX Pellets .30 cal - 44.75 Grain - 150 Count
The perfect ammunition choice for airgun enthusiasts seeking exceptional accuracy and performance. These high-quality pellets are meticulously designed and engineered to deliver optimal results in your shooting endeavors.
Crafted with precision, the FX Airguns 30 Cal 44 Grain Pellets are manufactured using state-of-the-art techniques and premium materials. Each pellet undergoes rigorous quality control measures to ensure consistency in weight, shape, and balance, allowing for unparalleled shooting experiences.
These pellets are specifically tailored for .30 caliber air rifles, providing excellent stability and flight characteristics. With a weight of 44 grains, they strike the ideal balance between velocity and energy transfer, granting you the power you need to tackle various shooting applications.
The aerodynamic design of the FX Airguns 30 Cal 44 Grain Pellets enhances their ballistic properties, promoting a flat trajectory and minimizing wind drift. This enables you to achieve remarkable accuracy and precision, whether you're engaged in target shooting, small game hunting, or pest control.
Experience the difference that the FX Airguns 30 Cal 44 Grain Pellets can make in your shooting endeavors. Upgrade your shooting arsenal today and witness the unparalleled accuracy, consistency, and power that these pellets bring to the table.
FX Airguns Pellets .30 cal 44 grain Features
.30 cal
44.8 grains
Domed
150 count