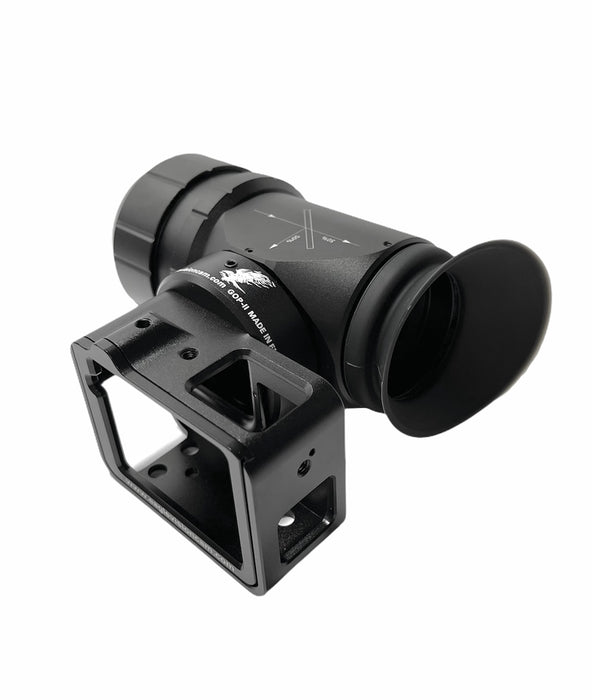 Eagle Vision Universal Side Mount Scope Cam Kit
Original price
$289.99
-
Original price
$294.99
Eagle Vision Universal Side Mount Scope Cam Kit
This kit includes:

1 x Side-cam  50%  to camera, (reflection), 50% passed to your eye, (transmission) system including a rubber ring and a 0 coil eye rubber cap. Ideal for recording at dark times or for someone who has poor eyesight.
1 x USH-46 The universal scope holder will allow you to connect any of our camera mounting systems to almost any scope from an outer scope diameter between 40mm-46.5mm. It will find the center automatically while you are tightening it.

1 x GOPRO Housing 5,6,7 Black + 3x MUN-1  It allows you to connect GOPRO 5,6 and 7 to your side cam. (please note; that you are not able to use your action camera directly without changing the lens to 12mm or 16mm Focal).
1 x Case  The new waterproof case will allow you to store your camera mounting system tidy and safe.
You may use the 'Firefly S8E' with a 90-degree lens, (without any modification / changing the lens), directly with this kit – Secure the camera to the 'GoPro' housing with the supplied nylon screws. The only downside is that you don't have full access to the power button (one-third is accessible) you may need to press that with something like a pen.