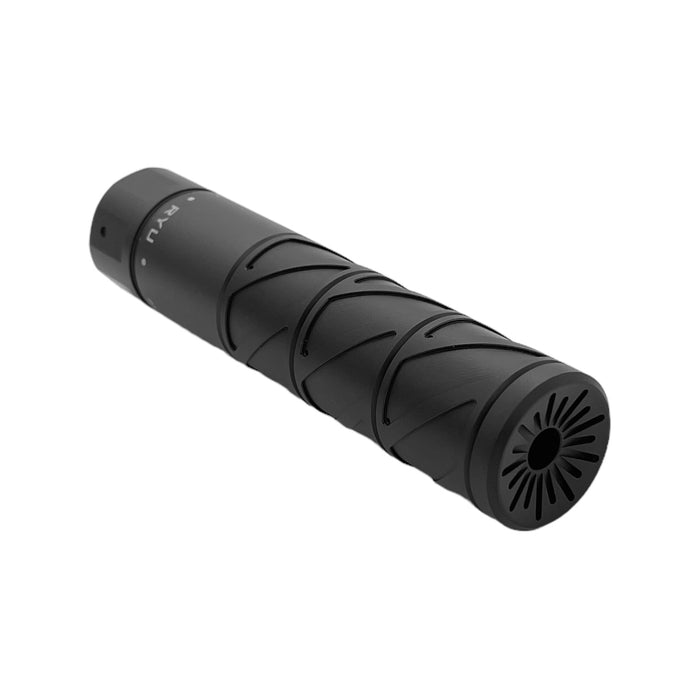 DonnyFL RYU Moderator
Original price
$185.00
-
Original price
$185.00
DonnyFL RYU Modular Moderator for Airguns
Discover DonnyFL's latest innovation: the Quick Disconnect moderators. Engineered with precision, these moderators showcase a rapid detach system, guaranteeing unwavering shooting precision without any shifts in point-of-impact after reattachment. Unlike earlier editions, these moderators are tailored to specific calibers. Meticulously fashioned from top-tier aluminum, they boast both durability and modularity, seamlessly adjusting to your shooting requirements. Elevate your shooting experience further by with the innovative Yokozuna moderator.
DonnyFL RYU Features:
Indexed locking system for consistent position and no point of impact changes.

Quick detachment for easy storage and reattachment for shooting.
Comes with a 1/2 x 20 female (barrel/shroud) thread adapter.
Modular design for length adjustment.
Crafted from 6061 T6 aluminum (individual sections) and 7075 aluminum (main QD housing and adapter).
Quick disconnect rear available for the following moderators. (EMPEROR,SUMO,RONIN,SHOGUN,FX,TANTO,TATSU,KOI,FATBOY)
In Japanese mythology, the koi carp are symbolic of samurai warriors. As they brave the upstream battle to the top of the waterfall. The ones that make it to the top are awarded for their bravery, strength and perseverance. The gods rewarded them by transforming them into strong dragons. RYU is Japanese for dragon and we feel that this is our koi going through its transformation into something that is more robust. The RYU has the same diameter as our KOI at 30.48mm or 1.2 inches.