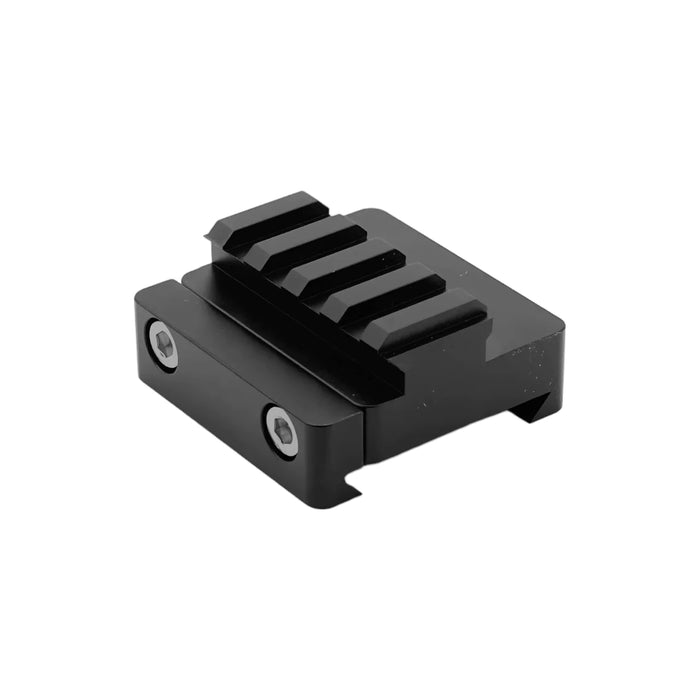 Saber Tactical Arca to Picatinny Adapter
Original price
$65.00
-
Original price
$65.00
Saber Tactical Arca to Picatinny Adapter
The ultimate solution for shooters like you who demand flawless compatibility across various mounting systems. At our dealership, we're thrilled to offer you this ingenious accessory that bridges the gap between Arca-style rails and Picatinny accessories, allowing you to elevate your shooting experience.
Precision-engineered and masterfully constructed, this adapter is the result of careful craftsmanship that prioritizes durability. Manufactured from top-tier 6061 aluminum, it boasts a mere weight of 3.5 ounces, striking the perfect balance between sturdiness and portability. This means you can rely on its unwavering performance even when facing the toughest conditions in the field.
Measuring 2 inches in length and 1.95 inches in width, our adapter ensures a seamless and secure connection between your prized Picatinny accessories and any Arca-style rail. Its sleek black anodized finish serves a dual purpose: not only does it lend a touch of elegance to your setup, but it also forms a protective barrier against corrosion, assuring you of consistent performance that stands the test of time.
Experience firsthand how this Arca Rail to Picatinny Adapter can transform your shooting endeavors with its impeccable design and unmatched functionality. Your shooting gear deserves nothing less than the best, and that's exactly what we're here to offer you.