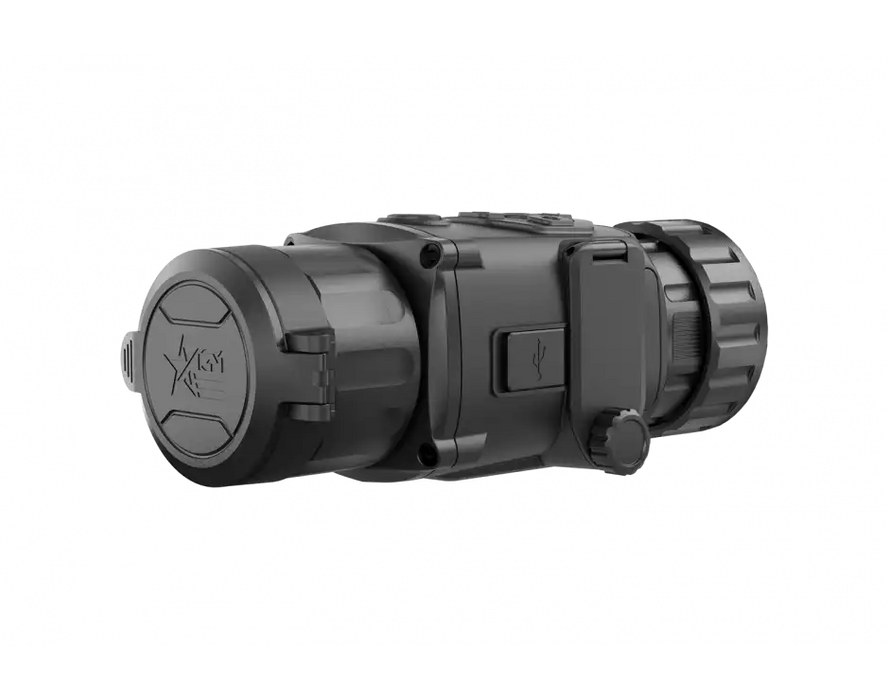 AGM Rattler TC19 - 256
Sold out
Original price
$1,095.00
-
Original price
$1,095.00
AGM Rattler TC19 - 256
The Rattler TC19-256 is a compact thermal imaging clip-on system designed for seamless day-to-thermal optics conversion without the need for any specialized tools or equipment. With a high-sensitivity thermal detector and 1024×768 OLED monitor, this device delivers clear imagery even under the harshest environmental conditions, including darkness, fog, smoke, dust, rain, snow, wood, camouflage, and more. The Rattler TC is versatile and ideal for a wide range of scenarios, such as patrolling, hunting, overwatch, and more.
The Rattler TC19-256 can be effortlessly attached in front of rifle scopes with magnification up to 8x for medium-range use, allowing for quick and easy transitions between thermal and day optics. Powered by two CR123 batteries, the AGM Rattler TC provides up to 4.5 hours of continuous operation time, and with 16 GB storage, the device enables on-board video recording and image capturing.
For added convenience, the Rattler TC19-256 comes equipped with an onboard Wi-Fi module that allows for live video streaming and video/images recording via a mobile application. Choose the Rattler TC for exceptional thermal imaging performance in any environment.
AGM Rattler TC19 - 256 Features
Quick conversion of daytime optics into thermal imaging scope
12μm high sensitivity detector (NETD <35mK)
256×192 thermal resolution
1024x768 resolution 0.39-inch OLED display
8x digital zoom
Video recording and snapshot, built-in EMMC (16 GB)
Supports distance measurement
Adjustable color palettes
Wi-Fi data transmission
Waterproof, shockproof
Up to 4.5 hours continuous working
External power supply capability
3-Year warranty