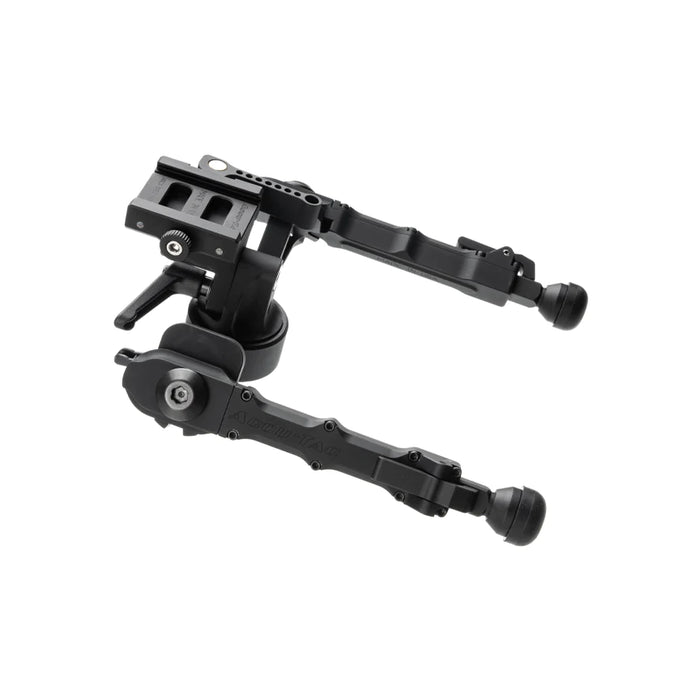 Accu-Tac FC-4 G2: ARCA SPEC QD BIPOD
Original price
$466.00
-
Original price
$466.00
Accu-Tac FC-4 G2: ARCA SPEC QD BIPOD
Accu-Tac FC-4 G2 F-Class Bipod with QD Arca Spec. Mount, the ultimate shooting accessory for long-range, target, and competition enthusiasts. Designed, engineered, and manufactured in the USA, this bipod is the perfect combination of precision and durability.
The FC-4 G2 Arca Spec. is made from 100% billet, the highest quality aircraft aluminum available, making it one of the most durable and reliable bipods on the market. The wide, lowered center allows the rifle to sit between the legs, which supports accuracy and helps reduce movement from recoil. This is only a suggested use, this model is not exclusive for these applications.
The QD Arca Spec. Mount is simple, quick, and very secure. It attaches to a standard Arca Swiss or Arca style rail, and mounts in seconds without the need to use extra tools for tightening. The F-Class has the ability to pan as well as cant, which can each be locked and secured individually with the adjustable lever. The leg design allows the user to quickly adjust to 4 different height positions with the advantage of being able to position each leg individually.
Engage or adjust leg position with ease, simply pull the spring-loaded leg downward to move each leg independently. Leg position can be deployed to 90° or 45°, locking securely into 4 positions. Please keep in mind the cant adjustment lever can be repositioned, DO NOT use a tool to tighten the canting tension.
Upgrade your shooting experience with the Accu-Tac FC-4 G2 F-Class Bipod with QD Arca Spec. Mount, and take your accuracy to the next level. Order yours today!
| | |
| --- | --- |
| Materials | 6061 T6 Aluminum alloy / High strength steel hardware |
| Min. Height (Legs at 45°) | 5.50" / 139.7 mm  |
| Min. Height (Legs at 90°) | 7.0" / 177.8 mm  |
| Max. Height (Legs at 90°) | 8.50" / 209.5 mm  |
| Min. Stance (Legs at 45°) | 12.25" / 311 mm  |
| Max. Stance (Legs at 90°) | 16.50" / 419 mm  |
| Closed Position Width | 7.5" / 190.5 mm |
| Closed Position Length | 7.5" / 190.5 mm |
| Weight | 29.16 oz |
| Color | Flat Black |
| Coating | Type III ( MIL-SPEC ) Hard Anodize |