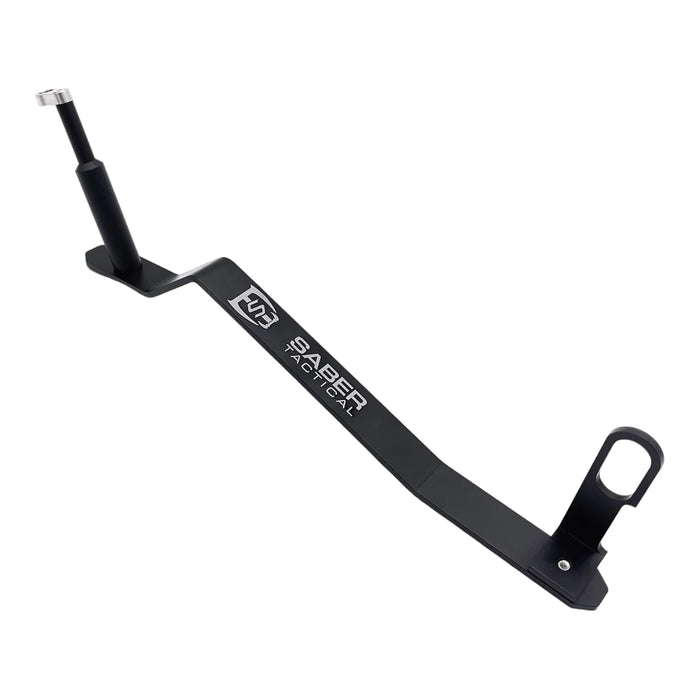 Saber Tactical FX Impact/Maverick Bag Rider
Original price
$65.00
-
Original price
$65.00
Saber Tactical FX Impact/Maverick Bag Rider
the Saber Tactical Bag Rider, the perfect accessory designed specifically for the FX Impact M3 and FX Maverick air rifles. Engineered with precision and built to enhance your shooting experience, this bag rider is a must-have for serious airgun enthusiasts and competitors alike.
Crafted from high-quality materials, the Saber Tactical Bag Rider combines durability with exceptional functionality. Its robust construction ensures reliable performance even in demanding shooting conditions. The bag rider is meticulously engineered to seamlessly fit onto the FX Impact M3 and FX Maverick, providing a stable platform for enhanced shooting stability and improved accuracy.
Featuring a sleek and ergonomic design, the Saber Tactical Bag Rider seamlessly integrates with your air rifle, allowing for quick and easy installation. The precise fit ensures a secure attachment without compromising the overall balance of your firearm. With its user-friendly design, this bag rider is suitable for both right-handed and left-handed shooters.
The Saber Tactical Bag Rider is highly versatile, enabling shooters to adjust the height and position of their rifles to achieve optimal shooting comfort. Whether you prefer a more upright shooting stance or a slightly reclined position, this accessory offers the flexibility to meet your individual needs. The adjustable design also accommodates various shooting positions, including prone, kneeling, and standing, providing you with a customized shooting experience.
Designed with practicality in mind, the Saber Tactical Bag Rider incorporates multiple accessory mounting options. It features a Picatinny rail on the top for attaching accessories such as bipods, monopods, or other tactical equipment. Additionally, it provides slots for QD sling swivels, enabling you to easily attach a sling for convenient transport.
Enhance your shooting capabilities with the Saber Tactical Bag Rider, the ultimate accessory for the FX Impact M3 and FX Maverick air rifles. Whether you're a competitive shooter or a passionate airgun enthusiast, this bag rider elevates your shooting experience by delivering stability, versatility, and precision. Upgrade your air rifle today and unlock your full shooting potential with the Saber Tactical Bag Rider.
Comes with a bag rider adapter for the FX grips.